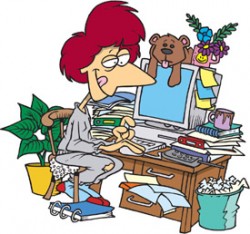 It has been one year since I retired as the scoutmaster of Melrose Boy Scout Troop 68. It has been an interesting, but sometimes confusing year. After thirty years of serving as a scoutmaster I am trying to figure out what my role should be and where I now fit in with the troop.
I knew one of those new roles would be as advisor to the new scoutmaster. When the new scoutmaster stepped down after five months (he was also serving as the pack cubmaster) I found myself to be an adviser to the NEW new scoutmaster, Jim. Jim has taken to his role well and is not afraid to ask questions. He has taken all the online training and has been attending the monthly district roundtables. He has continued many of the things I brought to the troop but he is also adding a few of his own touches, which is to be expected.
When I visit a troop meeting, I have to watch myself. I find that I sometimes will step back into the role of scoutmaster when I see some help may be needed. When I catch myself I take a step back. I am getting better. The Scouts still seem to enjoy that I come to some of the troop meetings.
Patrol Leader Council meetings are still held at my home. It is a center point for the out of town families. The scoutmaster likes it because I am there to offer suggestions when needed. It has also offered a continuity to the meetings through the last year of adult leader changes.
I will admit that it has been strange not attending the monthly troop activities. I like that I may now pick and choose which outings I will attend instead of being expected to attend everyone of them. It was weird not attending a long term camp with the troop in 2012. After all, I have spent every summer vacation for the last 30 years with Boy Scouts, either at summer camp, Philmont Scout Ranch, a Jamboree, or some other high adventure outing.
I currently serve as the troop treasurer on the committee. After a year I have decided that although I guess I am doing a good job, I really do not enjoy doing it as much I as thought I might. I miss working with the Scouts. It may be time to look at changing to something new. I wonder if the troop could use an assistant scoutmaster?