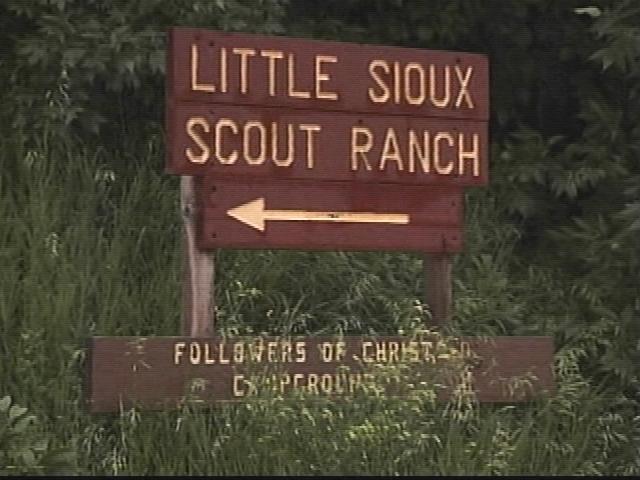 There was very bad news reported tonight in Iowa. Here is the AP report found on Yahoo…
DES MOINES, Iowa – The National Weather Service has received reports of injuries and possibly fatalities from an apparent tornado that struck a Boy Scout camp in western Iowa. Meteorologist Jim Meyer says law enforcement officials had called the weather service Wednesday evening and reported injuries and damage at the Little Sioux Scout Ranch. Meyer said: "We believe there were some fatalities and injuries." A dispatcher with the Harrison County sheriff's department in Iowa says first responders are at the camp and more are en route. She isn't confirming reports of injuries.
Since this first article was reported online, news has come in that four people were killed at the camp by a "rain wrapped" tornado. Here is the latest update:
DES MOINES, Iowa – A spokeswoman for Iowa Homeland Security says at least four people were killed and 40 injured when a tornado struck a western Iowa Boy Scout camp. Iowa Homeland Security spokeswoman Julie Tack says a search and rescue team has been deployed to the camp near Little Sioux in Harrison County. She says the camp is covered with debris and downed trees after the tornado hit about 7 p.m. Wednesday. Tack says there were 93 campers and 25 staff members at the camp. The campers were between 13 and 18 years old and were attending a leadership training camp. "They were considered some of the best in the area," Tack said. At least 40 people who were injured in the storm were being taken to area hospitals.
Please keep these victims and families in your prayers.