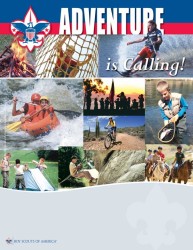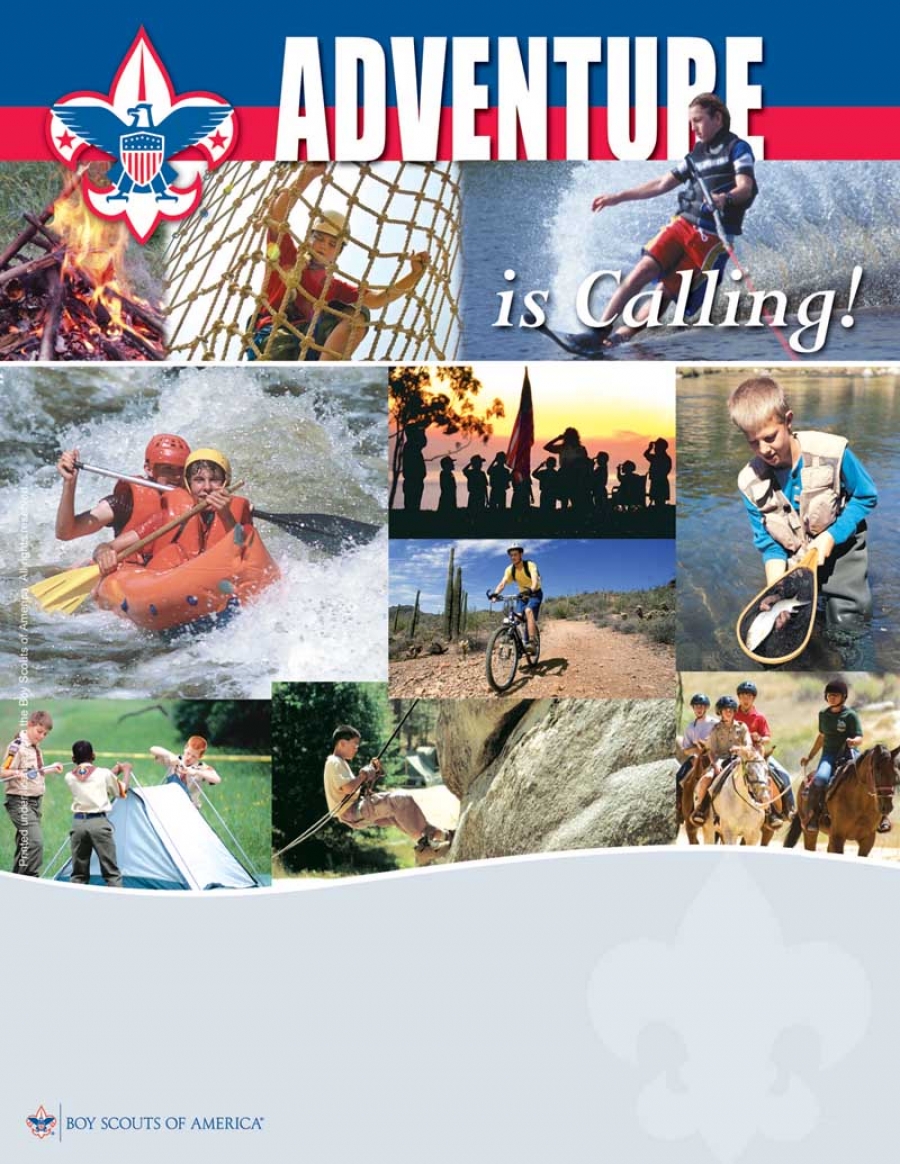 I am beginning to panic. Just a little. Boy Scout Troop 68, along with Cub Scout Pack 68 of Melrose, are planning to hold a Scouting Open House on Monday, April 18th. That is only a little over a week away! And hardly anything has been done yet. We are running out of time to promote this event.
The council has printed flyers to hand out to the public elementary school students and those at St. Mary's elementary school. Our committee chairperson picked those up today and I have already delivered them to our committee member who teaches at St. Mary's School. She will also get the flyers to the public school.
We have ten 16″ x 20″ posters from the council to place around town. (See the picture.) One will be going to each elementary school. Our chairperson has taken a few to bring to Burger King, Dairy Queen, and the two convenience stores in town. That leaves four posters to try to place in windows of Main Street businesses. Hopefully, we will find good spots for them.
The banks and credit union will allow us to place table displays in their lobbies. The problem is finding time and people to set them up. I do not know if anyone has asked them yet to post a notice on their electronic marquees. We did not plan very well at the last committee committee meeting to decide who would be in charge of doing the things that need to be done.
Our local newspaper, the Melrose Beacon, is being very supportive. In next week's edition they will be printing an article about the 100th anniversary of the first Boy Scout Troops formed in Melrose. I have proofread a rough draft of the article and I like it. They have contacted some of the former committee members and a couple troop alumni about their Scouting experiences. The writer, Herman, asked a few of us to meet him at the local historical museum for some pictures next to the Scouting display. He also asked for current pictures of the Cub Scout Pack and the Boy Scout Troop. He was at Dakota's Eagle court of honor last Saturday so I wonder if that article will also be in this next edition.
We want to get yard signs set up around town. I have kept the signs from several years ago. There are two kinds from two different years. It would be great to find ten good yards in town, preferably on Main Street and a couple other well traveling streets.
On the day of the event, the troop and pack will each have a table of information. The pack will have one activity for Cub Scout age boys. The troop is planning four activities for possible new Boy Scouts, but the activities will also be Cub Scout friendly. Those activities will be knot tying (square knot, two half hitches, taut line hitch), frisbee golf, flag and Pledge knowledge, and the human knot untying. We are hoping to be able to tell any Boy Scout age boys that they will already have a few requirements done for awards if they complete these stations.
What have you done for your open house? What was successful, or not successful? This is new to us so we could use your ideas.
100 Days of Scouting: Day 59.