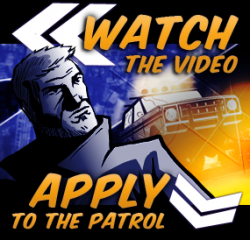 Wow! I never expected to see something like this posted to Youtube by the BSA. But I think it is very well done. Welcome to Patrol Z, an action comic strip to promote the next Jamboree at The Summit. This video kicks off a program by the BSA to recruit Scouts with tech savvy skills. According to the Patrol Z website:
"WANTED:MULTIMEDIA, WEB-SAVVY SCOUTS
The Summit needs campfire stories. Digital ones. And we need you to tell them online. Scouts with skills – making videos, producing quality photos, writing blog posts. Designers and web developers, too.
We're putting together a team. That's Patrol Z."
Do you have what it takes to be a member of Patrol Z? For more information check out the site at https://summit.scouting.org/en/PatrolZ/Pages/default.aspx
But in the meantime watch the video below. (As I write this the video has received 338 views.)
What do you think about this idea?
100 Days Of Scouting: Day 24