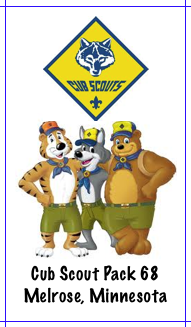 The Scouter Mom blog posted an article today that caught my attention, and moved me to action. The article was about Cub Scout Trading Cards, similar to baseball trading cards. She described it as a possible den or pack project.
This gave me an idea. Now that I am a committee member of the Cub Scout Pack, and the photographer of this year's Pinewood Derby, I thought I could take this card idea one step further and create 2011 Pinewood Derby cards. I opened the Pages program on my MacPro, picked out a business card template I thought would work, and went to work.
I had taken photographs of each of the Scouts holding their car, and a separate picture of each car. Both pictures were used on the front of the card with the boy's name. On the back of the card I used a couple Cub Scout logos and the pack's name and location. Then I printed them on business card stock. The picture above is the back of the card. The picture below is the front.
I think they turned out very well. I plan to make a set for each of the Cub Scouts who participated in the Pinewood Derby and present each Scout with a set at the Blue and Gold banquet this month. Have any of you ever done anything like this?
100 Days of Scouting, Day 6.