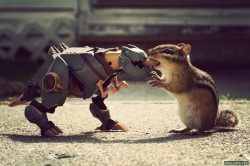 When I volunteered to become an assistant scoutmaster for my local troop way back in 1980, the main competition we had for boy's time was the school sport programs. Some boys were just too busy playing football, basketball, or baseball to join the Scout troop. Some boys did join both, learned to juggle their schedules, and had a good time in both programs. I always knew though that if both happened on the same night, the Scouting program would lose participation. That is just the way it was.
It is still that way today, but there is another thing that is taking up boy's time: technology. By that I mean video games, the internet, and even cell phones. Some kids are so (shall I say it?) addicted to video games they may not join any other program, be it sports or Scouting. Those that do join Scouting always seem to have a cell phone or some other piece of technology with them wherever they go. Today's teens have a tough time cutting that chord, and that can sometimes create a problem when a troop has a "No cell phone, video game, or mp3 player on campouts" policy.
Adults get caught up in the whole thing also. I see a lot of adult leaders at summer camp and camporees with a cell phone attached to their ear. With the new smart phones they no longer leave the internet behind. I bring a cell phone to camp but the only time I ever seem to use it is when the boys call their parents on the way home. I do bring an iPod along when we are going to an outing that is more then several miles from home so that I have something to listen to in the car. The boys usually choose what to listen to on the way.
Now there is the iPad. I do plan to get one someday. I do plan to put some Scouting related programs on it, like the Scout Handbook and an advancement tracking program. It should come in handy at troop meetings. But do I bring it on camping trips? This would violate our troop's no electronics policy.
Some troops have changed their policy to allow electronics after the Scout earns a Technology Chit card, similar to the Totin Chip card. The Boy Scout takes a "course" on how to use technology responsibly during a troop activity. I have heard that a couple troops have used this new policy quite successfully. It may be something Troop 68 has to review sometime in the near future, but I still do not like the idea of Boy Scouts bringing video games and cell phones along on outings. I have seen Scouts in other troop too often paying attention to technology instead of having fun in the wilderness.
Today and tomorrow's troops are going to need to find a balance between the two. Tech is here and I do not see it going away anytime in my future. In fact, I think the competition is only going to get worse.
How does your troop handle cell phone, video games, and iPods?
By the way, the picture of the robot and the squirrel was the inspiration for this article, so I had to use it.