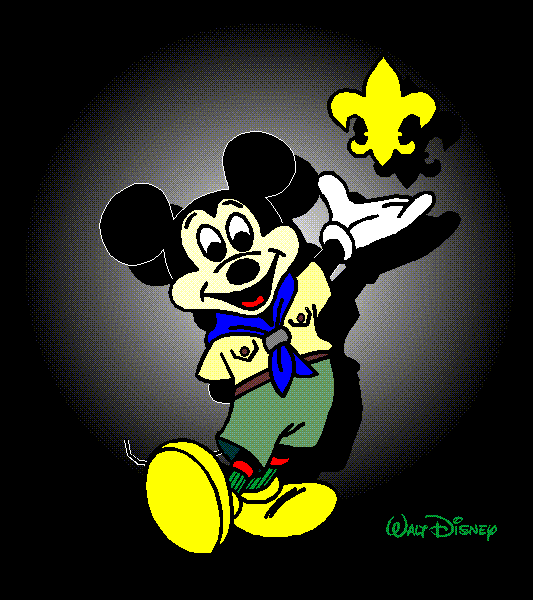 This Boy Scout Troop really knows the meaning of doing a Good Turn. They are giving up a trip to Disney to help rebuild a church. Here is a portion of the article:

Boy Scouts Give Up Disney World to Help Rebuild Church
Henderson — Time at Disney World could not compete with helping others for three Boy Scout troops in Vance County.
Every year, Boy Scout Troop 691 in Henderson joins with two other troops for a chicken cook-out fundraiser. The proceeds go to pay for a trip to Disney World for the boys.
This year, however, the scouts volunteered to donate money they will raise Saturday to help Union Chapel United Methodist Church rebuild its sanctuary.
Lightning likely sparked a fierce fire on Aug. 10 that burned most of the 178-year-old church to the ground. Among many other items, the church lost its stained glass windows, which were brought from Europe and dated to the early 1800s.
Larry Medlin, described how his 11-year-old son, James, who so far has earned his second-class scout rank, came up with the idea on his own after hearing about the fire. "James said, 'Daddy, let's raise money to help them build their church instead of going to Disney,'" Larry Medlin said.
To read the rest of the article click HERE.