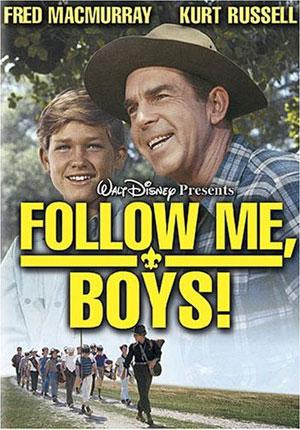 How did you do with the trivia quiz, part one? Are you ready for my Follow Me Boys trivia quiz, part 2? You must be, or why are you here? Get your pencil and paper ready. (I recommend a pencil in case you need to erase an answer. Let's get started.
1) How much did Ralph Hastings say the lake property was worth if properly developed?
2) Who did Whitey marry when he grew up?
3) What year did the formal Scout camp start being built on the donated lake property?
4) Who made the decision that Lem needed to retire as scoutmaster when his health started failing?
5) What title did the troop committee give to Lem when he retired as scoutmaster?
6) What was the house number of Lem and Vida's house?
7) Which one of Lem Siddons' Boy Scouts became the governor?
8 ) What was the name given to the Scout camp built on the donated Siebert property?
9) What actor played the young Whitey?
10) What year was Follow Me Boys first released in the United Sates?
Remember to double check your answers before scrolling down.
Exchange your quiz paper with the person to your right.
No cheating is allowed.
You are trustworthy, aren't you?
A Scout is all 12 points of the Scout law.
Do you think you did better this time?
Okay, enough of this.
Here are the answers.
That is, if you are ready for them.
If not, go back to the top of the page.
1) Half a million dollars.
2) Nora Thompson
3) 1950
4) The troop committee.
5) scoutmaster emiritus
6) 244
7) HooDoo
8 ) Camp Siddons
9) Kurt Russell
10) 1966
How did you do this time?