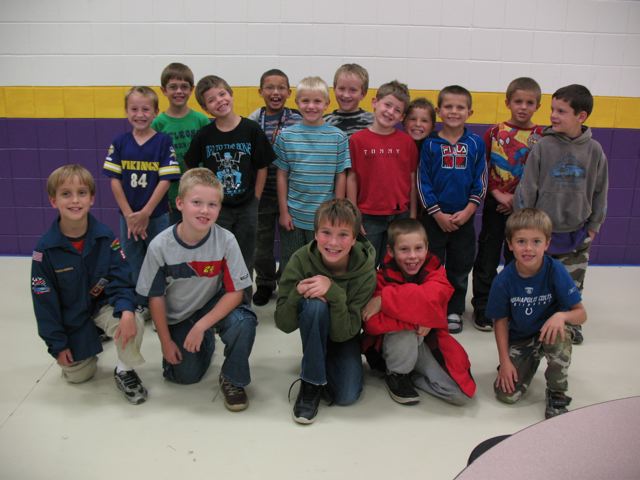 Another annual fall "School Night To Join Scouting" has come and gone but this year was a little different then the past few years. The pack did well with new membership and recruiting new leadership.
The cubmaster and I (the scoutmaster) really tried to get the word out this year, as you may have read about in an earlier blog entry. A dozen new boys joined the pack so I guess the promotion work paid off. If all the previous year's membership returns the the pack should have a couple dozen members.
The thing that pleasantly surprised us is that all the pack's leadership and committee positions were filled that night! This is the first time in a few years that this has happened. The trick will be to get these new leaders through Fast Start training and start attending roundtables.
I owe the part of the success of the leadership drive to Mr. Bob of the Akela's Adventure podcast. On one of his episodes he spoke of a recruitment pitch he used recently that worked very well in his pack. I emailed him for a copy of the scenario and after reading it decided it was worth giving it a try. Little did I know it would work as well as it did.
During the presentation I put the new cubmaster on the spot. He did not know what I had planned until I started sticking a lot of three by five cards onto his shirt listing the various jobs and duties he has within his family, and then added more showing what he does for the troop. I also added a card for every leadership and committee position that needed to be filled. He was a good sport and played along with the presentation. He was quite pleased to have a full committee by the end of the presentation. Especially since he really did not have a committee at the start of the meeting.
While the school night was a success for the Cub Pack it did not go well for Boy Scout recruitment. Not one boy of Boy Scout age (other then a couple of Scouts who were there to help out) showed up at the meeting. Oh well, hopefully the pack will be able to hold on to its members long enough to graduate the boys into Boy Scouting. Then the evening will have been worthwhile for the troop.