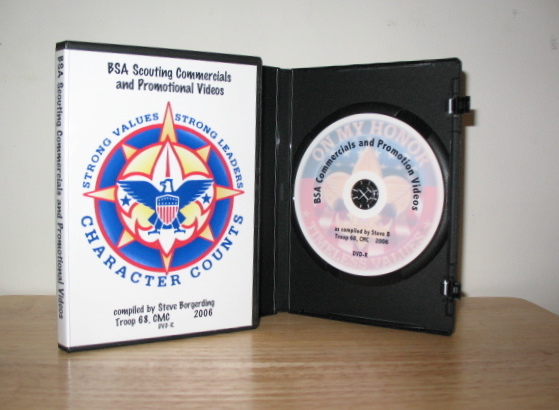 The month of August is over. The means the time of the drawing for the dvd-r of Scouting promotional videos has arrived. I went back through the month's comments, discovered who left a comment, and put each person's name into a hat (up to two times).
The winner of the dvd-r is… Tom! Tom left a comment to the Hour A Week post I made on August 22nd. Tom, you will need to contact me and give me your address so I can send you the dvd-r.
I appreciate all the comments I receive from the readers of this blog. I hope you will continue to write and let me know what you think about this blog and it's subjects. I wish all of you the best as your new Scouting program year begins. Happy Scouting!