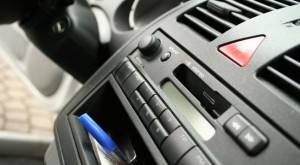 Back in the 1980's, when the troop was attending Crow Wing Scout Reservation for summer camp, the camp staff performed a skit that would become one of the Scouts, and one of mine, favorite skits. We call it the Radio Skit. You will need five people to be the announcers. It requires practice and great timing to pull off properly. Your audience will love it. Here is the script we use:
Announcer:
On the way to the (meeting/outing/camp) tonight, we were listening to the radio, but we were having trouble keeping a single station on the air. The stations kept overlapping each other. Just as we starting getting interested in one thing the station would switch and something entirely different would come on. It sounded something like this….
Commercial:
Are you missing something in your life? Do you always find yourself unprepared? Do you like camping and hiking in the great outdoors? If you do then join the Boy Scouts of America. Scouting today – it's a lot more than…
Baseball:
…a beautiful day at the county stadium were the (team name) are hosting the Twins. It looks like it will be a very close battle today as both teams are very strong and led by two great pitchers, Scott and (other team pitcher). The Twins will be at the plate first. Leading off the batting order will be…
Cooking:
…meatloaf, scalloped potatoes, peas. And we will top it off with apple pie for desert. Okay ladies, get out your note pads and your cooking utensils. Listen carefully and you will learn how to prepare this scrumptious dish to please that hard working hungry husband of yours after a long day's work at…
Story time:
…Fantasy land, where all of your dreams come true. Hello boys and girls. Today's story is an old time favorite. It is about a famous little girl and her dear old grandmother who…
Gangster:
…dirty, rotten, no good two bit, double crossing crook and when I get my hands on him I'll pulverize him to a pulp, fit him to a pair of concrete shoes, and he will never be seen in my territory again. Even if the low down, dirty rat is…
Baseball:
…the next batter at the plate for the Twins. Here's the first pitch… It's a ball, outside. The pitcher gets his signals. He winds up… Whoa! It's a hard fast ball right down the pipe. Strike one. The count is one and one. The pitcher delivers again. The batter swings…
Cooking:
…the meatloaf into the pan and fry for fifteen minutes or until brown. Now ladies, this next step is very crucial to the success of your meatloaf. If you don't get it correctly…
Gangster:
…I'll bash your head in and make mash potatoes out of your face. So don't mess up or I'll send you to…
Commercial:
…the Boy Scouts of America. Just imagine the fun you'll have swimming, boating, hiking, and sitting around the campfire at night. Only you, the stars, the moon and…
Story time:
…Little Red Riding Hood", said the wolf. "What do you have in your basket?" "Well, Mr. Wolf", said Little Red Riding Hood, "I have…
Baseball:
…two outs! Twins on first and second at the bottom of the third and they are down by two runs. They've got to have a hit with this batter or they're…
Cooking:
…meatloaf will be burnt, so be careful ladies, because burnt meatloaf can cause…
Baseball:
…a home run! And that will put the Twins in the lead, 6 to 5, in the bottom of the sixth inning here at county stadium. Wow! What a change of events. This game has changed from a dull, typical pitchers battle to an…
Commercial:
…afternoon of fun and adventure at the beautiful (campground name). And remember, as the Boy Scout motto states, Be Prepared to…
Gangster:
…get your guts blown out if you double cross me again. I'll put so many holes in you that you'll look like a screen door. No one fools around with me except…
Commercial:
…the Boy Scouts of America…
Baseball:
…have struck out again, and boy is the (other team)'s manager giving it to the ump. I can just imagine saying…
Story time:
…My, what big eyes you have grandmother", said Little Red Riding Hood. "The better to see you with my dear," said the wolf. "And grandmother", said Little Red Riding Hood, "what a big you have…
Baseball:
…says the ump to the (other team)'s manager as he throws him out of the game. Well, Bob, it looks like the only thing that can save the (other team's name) now is…
Commercial:
…the Boy Scouts of America…
Cooking:
…and your piping hot peas. By now your pie crust should be tender and flaky, just like …
Story time:
…Little Red Riding Hood was about to be gobbled up by the wicked old wolf. Suddenly, the door burst open, and the woodsman said…
Gangster:
…you dirty bugger. I've got you dead to right now. Mess with my girl, will you? Well, no one messes with my girl and gets away with it. The only thing that can save you now is…
Baseball:
…the Twins…
Cooking:
…your crisp apple pie..
Story time:
…Little Red Riding Hood..
Commercial:
…and the Boy Scouts of America.
If yo would like to see this skit performed check out episode #70 of the Melrose Scout Production Podcast. Or, if you would like to listen to it while jogging or driving in your car download episode #12 of Around The Scouting Campfire.
http://feeds2.feedburner.com/melrosescoutingproductions
http://feeds2.feedburner.com/MelroseScoutingAudioPodcast
Also available on iTunes.