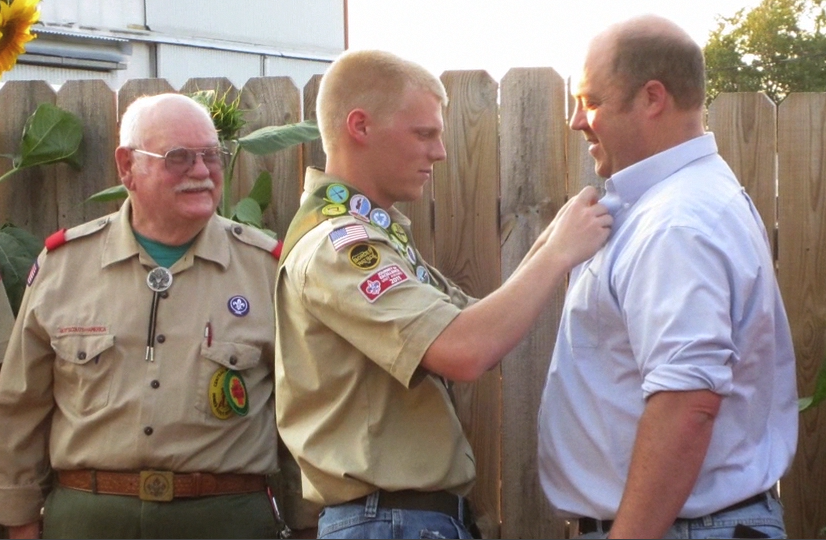 Has it really been five months since I last posted a video to the Melrose Scouting Productions Podcast? I guess so. Time to get busy with that once again. After all, I do have a few more videos to share with you.
This video is a slideshow of the Scouting life of Eagle Scout Thomas Schwinghamer. Thomas became an Eagle Scout early last year and held his court of honor outdoors in the spring. Unfortunately, this video was not a part of the court of honor since it was an outdoor ceremony, but I did include it on the DVD of the event. Just in case you are wondering, the song used is Faith Of The Heart by Russell Watson.
The video can also be found on his Eagle Scout page on the troop's website. Thomas was a member of two troops as a Scout, finishing his Eagle Rank while a member of Melrose Troop 68. Thomas in now in college but still helps with troop activities a few times a year.
Click here to DOWNLOAD and watch this Podcast.
Subscribe to the Melrose Scout Productions Podcast at http://feeds2.feedburner.com/melrosescoutingproductions
or through iTunes  (and rate the show).
Don't forget to leave a comment below, or at the iTunes store.