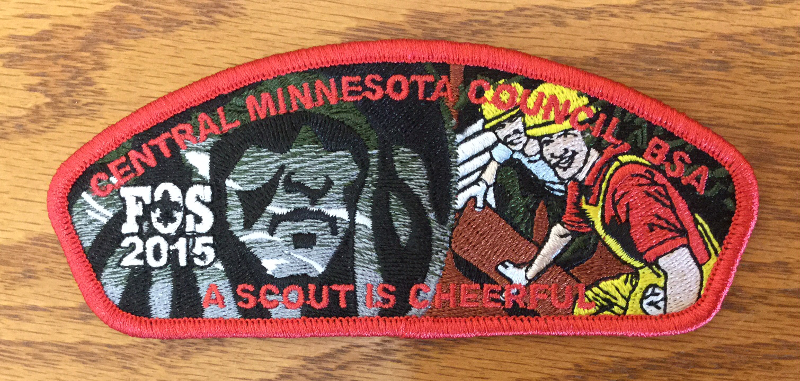 It is that time of year. Units in the Central Minnesota Council are being visited by council representatives for the annual Friends Of Scouting (FOS) campaign. Families are being asked to contribute what they can to the council to assist in providing a quality program for the boys.
Like many councils, the Central Minnesota Council offers gifts for donors who meet certain levels of financial support. For many years they offered a framed Norman Rockwell Scouting print as an upper level gift. I am proud to say that a wall in my home office is covered with these prints collected over a decade.
During the last several years a special council should patch has been offered as a gift. Each year has been a different patch featuring a point of the Scout Law. I happen to be one of those Scout leaders who like to collect patches so yes, I have every one so far. This year's patch feature the law point of Cheerful, especially cheerful service. By the way, when you think of cheerful service don't you think of the Order of the Arrow? Did you know this year is the 100th anniversary of the OA? Can you guess what else is featured on the 2015 patch?
Once again, I like the design of the shoulder patch. I will not be wearing it on my shirt though. It will go straight into my three ring binder of council patches. This is number eight of the twelve patch series. I wonder what the next four will look like.
What do you think of this year's patch design? Does your council do something similar?