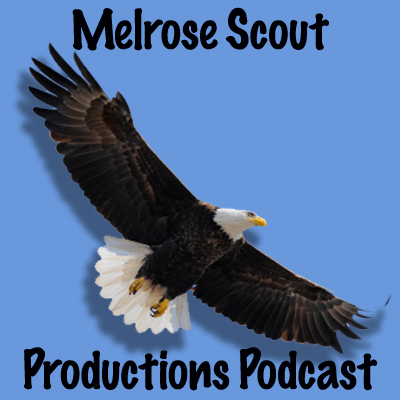 Wow! I was surprised to see that my new venture, Melrose Scout Productions Podcast (MSPP), has already been accepted by the iTunes Store to be listed under it's podcast heading. It only took two days to get listed. I did not think I would hear from them for at least a week.
This means that it will now be easy for people to download the videos about Scouting that I have made over the years. Anyone can watch them on their computers any time or put them on their iPods to take with them wherever they go. It gives me as a video producer another outlet, besides Youtube, to get these films out to the pubic. And, unlike the videos on Youtube, I can make these videos longer then ten minutes. No more breaking videos into two parts!
The worst part of this is that the videos need to be transferred to another format, and that I had to learn a little html/xml, something I once vowed that I would never do. Oh well, times change and I guess that I have to change with them, at least a little.
I want to thank Mr. Bob of the "A Cub Scouting Adventure" for his assistance in getting this set up. You can see his blog here. I would also like to thank Dave H. for providing the server space to post these videos. Dave has also been a great help in setting up our troop's website. And last, but not least, I wish to thank all the Scouts over the years who are the participants in the videos you will be seeing posted on the new podcast. If they would not have participated in the filming of these videos then you would not be seeing them.
In case you have not noticed already, this blog will now serve two functions. One, it is still my blog to write about my thoughts about Scouting. And two, it will serve as a place to post show notes for the videos on the podcast. Gosh, I guess that gives you two reasons to check on the blog every once in awhile.