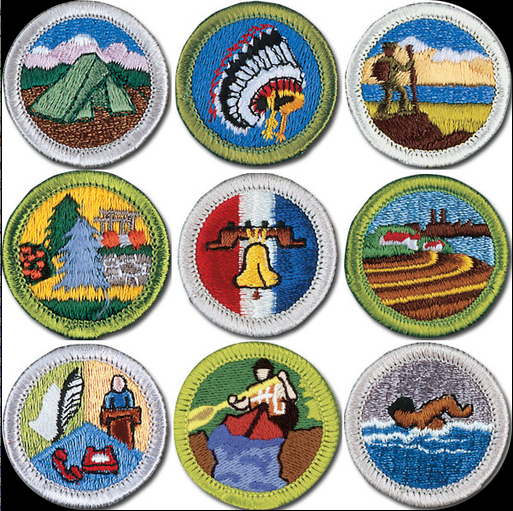 So, you are a Boy Scout, or a Boy Scout leader, who has an iPhone or an iPod Touch. Did you know that there are a few apps available just for you in the Apple iTunes App store? Yep, that's right. There are now apps available for the Scouting geek in us. These apps range in price from $.99 to $9.99. Too bad they are not free.
The Boy Scout Handbook – $9.99 – Here is the complete version of the latest handbook for your favorite gadget. http://itunes.apple.com/us/app/the-boy-scout-handbook/id327240445?mt=8
eBook, Boy Scout Handbook – $2.99 – Here is a copy of the first edition Boy Scout Handbook. http://itunes.apple.com/us/app/ebook-boy-scout-handbook/id338143841?mt=8
Merit Badges – $.99 – Would you like a copy of the requirements for each of the merit bdages available to you on your iPod? Here is your wish fulfilled. http://itunes.apple.com/us/app/merit-badges/id358082137?mt=8
Guide To Safe Scouting – $2.99 – This one is for all the adult leaders out there that have an iPhone or Ipod Touch. http://itunes.apple.com/us/app/guide-to-safe-scouting/id359071452?mt=8
ScoutTracker – $1.99 – Keep track of one Boy Scout's requirements as he earns the various Boy Scout Ranks. http://itunes.apple.com/us/app/scouttracker/id347388213?mt=8
Unfortunately, I do not own am iPhone or iPod Touch, yet. I own an iPod Classic. I am waiting for the iPod Touch to come out with a camera. However, that has not stopped me from downloading some apps I wish to put on my iPod Touch. I already downloaded the Merit Badge app and will soon be downloading the Guide To Safe Scouting app. If you have already downloaded and used any of these apps leave a comment here about what you think about them.