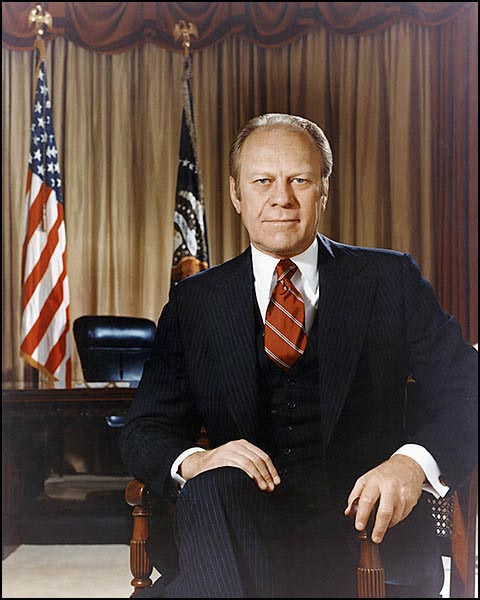 I used to have a copy of a video that I think was called "On My Honor". It was a BSA promotional video which featured narration by former President Gerald Ford. It was several minutes long, and a very well done film. It was one of my favorite BSA videos. Unfortunately, somehow, somewhere, part of my copy was taped over. I tried calling my local council to see if they still had a copy of it. Unfortunately, they did not. I was a little upset when I discovered it was lost to me.
So, I went to the internet to see if I could discover a copy of it somewhere. So far, I have not had any luck. If any of you who read this blog have a copy, I would be willing to trade a dvd of 15 various BSA promotional films and commercials for it. Contact me through this web site.
As I was searching the internet, I discovered a site that had a speech given by President Gerald Ford in 1974 when he received the Scouter of the Year Award honoring him for being the first Eagle Scout to become the president of the United States. It is a great speech and I thought you might like to read it also, if you have not already read it. Just follow this link:
http://www.presidency.ucsb.edu/ws/index.php?pid=4601
I sometimes wonder what the "Great Master of All Scouts" had to say when this Eagle Scout President arrived at the Pearly Gates. I bet both of them had an ear to ear grin when they met!