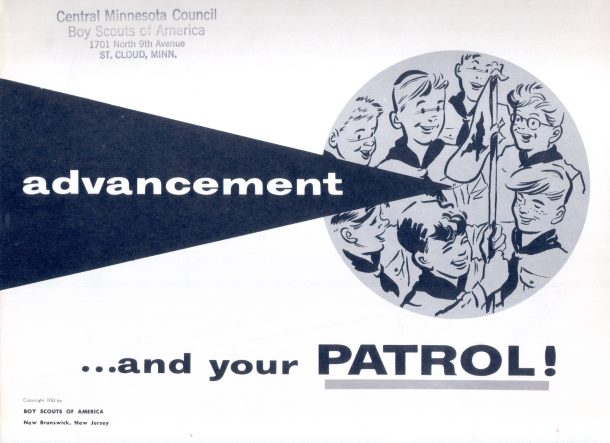 Many of you may remember a few weeks ago when I wrote about finding a 1955 training flip chart in my Scouting collection. It was called Advancement and Your Patrol. I stated that it might be fun to do a video using this old training device and many of you seemed interested in the project.
Well, I did get one of the Scouts of our troop to record audio for the project. We spent a couple hours going through it page by page, getting the Scout to read it just right. Then we did one quick run through of him reading it the way he wanted to read it.
I have not finished my "serious" version of the project, but the Scout's version is now complete and ready to be watched. You can see it at https://youtu.be/VhzBBrNO31k
It turned out pretty well, I think. In fact, I do not know if I even want to make the "serious" version any more. Let me know what you think of it. And I would appreciate it if you left a comment and a like on the YouTube site.