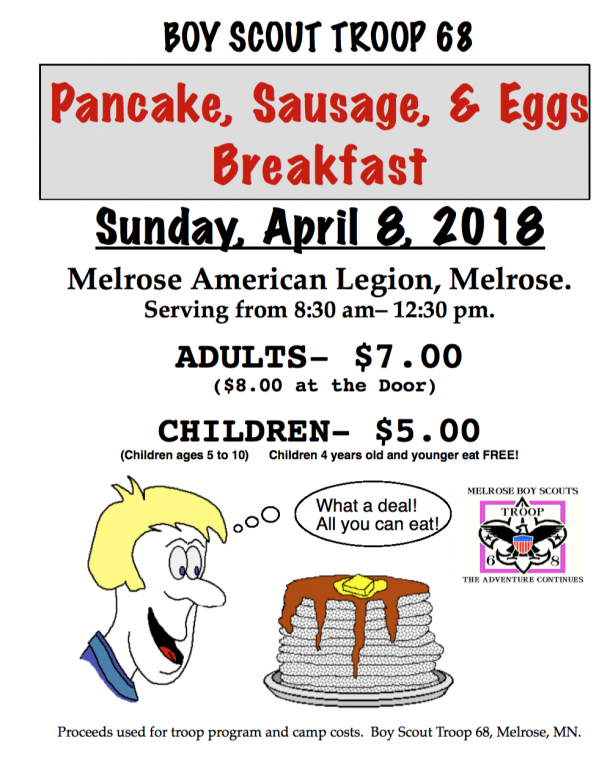 Springtime is nearly here. That means it is nearly time for the Melrose Boy Scout Troop 68 spring fundraiser, a pancake and sausage breakfast! This year's breakfast will be held at the Melrose American Legion on Sunday, April 8th. Serving begins at 8:30 am and continues until 12:30. Adult tickets are $7.00 in advance, and $8.00 if bought at the door the morning of the meal. The Boy Scouts are currently selling tickets.
The troop does fairly well with the spring fundraiser. The proceeds go toward the program costs such as advancements, training, and helping to keep down camping costs. A good fundraiser goes a long way to keeping the Scouting program affordable for families.
Does your troop have fundraising meals? Let us know how your troop does by leaving a comment below.