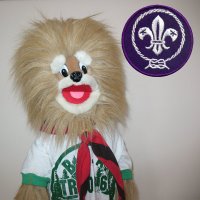 Yes, it has been awhile since Buttons and Steve have posted an episode to the Around The Scouting Campfire podcast. But your wait is over. Show #10 is ready to download and enjoy.
During this show Buttons, the radical Boy Scout, talks to Scoutmaster Steve about his next merit badge. Steve discusses saving our old videos of troop activities and courts of honor. We hear the Buckskin staff of Many Point Scout Camp sing a Scout Law song. Buttons brings in his friend Randall for some jokes. The show wraps up with A Scouter's Thanksgiving Prayer.
The video of the Buttons and Randall Show #2 can be found at Melrose Scouting Productions Podcast #49.
.