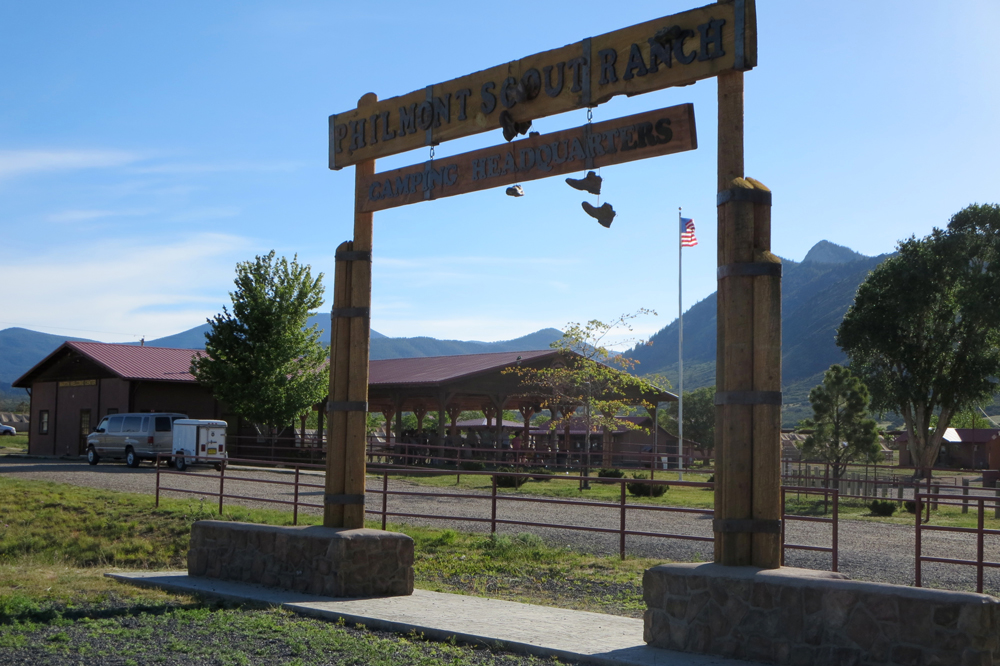 It is official! Boy Scout Troop 68 of Melrose is going to Philmont Scout Ranch in the summer of 2016. Our committee chairperson received confirmation of our trek registration last week. Let the planning begin!
It has been a decade since the troop went to the ranch. In 2004, six troop members and three adults went along with the council contingent. Unfortunately, we signed up late and our group was split up to fill out the two crews. It was not the ideal situation but everyone who went had a great time.
The 2016 trek will once again be a troop outing. The council did not reserve a contingent for that summer. This means we, the troop and committee, will have to do all the planning and transportation arrangements which is not a bad thing when you think about it. We will probably drive to New Mexico from Minnesota so we will need to plan the course and overnight stops. A little sight seeing will have to be included. Can you say "road trip!"?
The first time Boy Scouts from Troop 68 attended Philmont was in 1986 when five Scouts and myself partook in a trek. (This was before the two deep leadership rule.) The troop went back in 1989, 1992, 1998, and 2004. We tried to plan a high adventure trip every three years. In 1995 we went to the High Knoll Trail in Virginia. In 2001 we participated in the National Jamboree at Fort A.P. Hill. The 2004 Philmont trip was the last high adventure outing for Troop 68, until now.
This is not saying that our Scouts have not had opportunities for high adventure. Several individual Scouts did participate in council contingents to Philmont and other National Jamborees over the years.
The troop has a registration for 5 Scouts and two adult leaders in July 2016. I am thinking we may have 6 or 7 Scouts sign up for the trek. We already have two adults and one Scout who will be an adult at that time who have stated they plan to attend. There has been some talk among the committee that we offer any unfilled slots to another local troop to fill out a 12 person crew.
I would like to go back to Philmont with the 2016 crew. I have participated in the previous five treks taken by the troop and enjoyed every one of them. Those five treks may have to be enough for me though. I have been having a little problem with my right knee over the last few months. Walking does not bother me but climbing stairs can be painful at times. Most of the Philmont trails have an easy seven degree incline but there are always the steeper climbs that become more challenging. I will have to see how the next few months turn out before I decide.