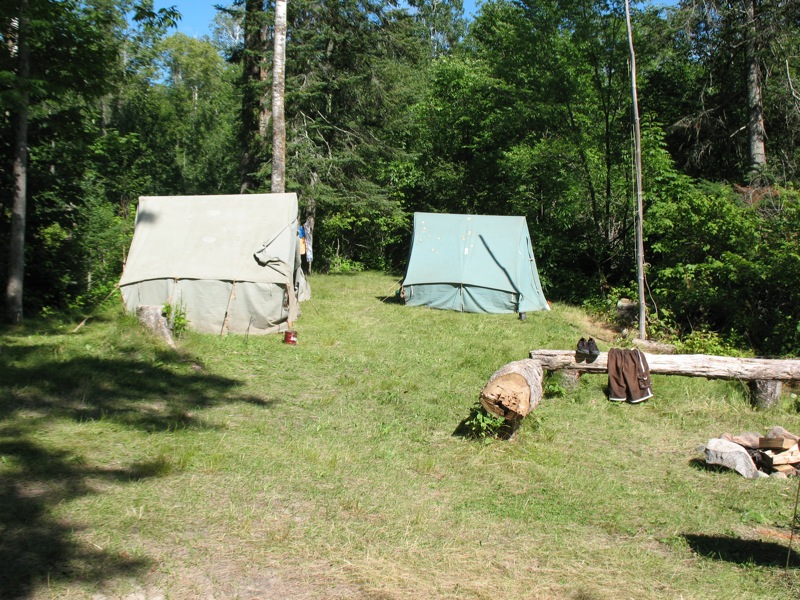 First of all, let us get something straight. When I say camping I mean staying overnight in a tent or sleeping under the stars. I do not consider staying in a cabin, lodge, or barracks as camping. Camping is sleeping outside, not in a building. Now that we have that understanding…
I have not camped out even one night during 2012, and it looks as if this year will be my first year without a camping trip since 1979. I began camping with the Boy Scouts of Troop 68 when I became an assistant scoutmaster in 1980. There were a lot of camping trips during the next 32 years, both long term and short term outings.
This is not to say that I did not attend any troop activities this year. I did attend a weekend outing at Camp Stearns in  March, but we stayed in a lodge. I did spend most of a day at Camp Watchamagumee in May but I did not spend the night. I did visit the troop for a day at Many Point Scout Camp in July but left when it was time for the evening campfire program. I was going to spend the weekend with the boys for a June camping trip at Kings Lake but it was cancelled due to a lack of participants. The August canoe trip was attended by several parents so there was no need for me to tag along. I was going on a weekend camping trip with some former troop members in May, but it rained that weekend and everyone backed out.
It seems strange not to use my camping gear. Usually, I would have to pack up for at least five or six outing each year. My rain gear remains dry. My cot remains folded and my mat remains rolled. My eating utensils remain clean. It is kind of weird, but it was my own choice. I wanted the Scouts, parents, and new adult leadership to understand that I really have stepped down as the scoutmaster and that they should not be relying on me to attend the troop's outings as they have in the past.
Will I get back into camping with the troop during 2013? I am not sure yet. We will have to see how things turn out, but yes, I would enjoy camping with the Scouts again in the great Minnesota outdoors. I think everyone now understands that we have a new scoutmaster but that I am there if I am needed. Besides, I enjoy camping and I think I still have a skill set to offer the troop.