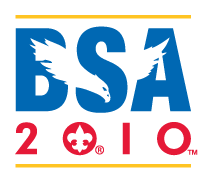 I belong to several internet groups and forums that deal with Scouting topics. Once in a while I someone posts something that is a true gem. Recently, CrewMomma posted a article on the Scouter.com forums that I thought was awesome, and I want to share it with you:
A different way to view the BSA…
We still deliver the character traits found in the Scout Oath and Law. With those values in mind, today we are very much a part of workforce development! Employers tell me that they always need kids with a good education. But, what they would really like is people who come to work on time, don't lie, and don't steal from the company and who will give a full day's work for a full day's pay. Those are character issues, not educational issues.
People are seldom fired over reading, writing, and arithmetic… educational issues. People get fired over character issues… trustworthy, loyal, helpful, friendly, courteous, kind, obedient, cheerful, thrifty, brave, clean, and reverent. Your education is what gets you the interview. Your education is what is required to get the job you want. However, it is your character by which you keep that job.
Let's get personal… Families don't break up over educational issues. Relationships break up over character issues… trustworthy, loyal, helpful, friendly, courteous, kind,… etc.
So… is character important? Tell me how football, baseball, and soccer will help a person keep his job. Tell me how sports reinforce traits that contribute to a successful marriage, business, or employment relationship. Scouting reinforces traits that are fundamental to being a successful parent, employee, employer, citizen, or partner in any relationship.
by John Thurston, retired Scout Executive from Corpus Christi, Texas
.