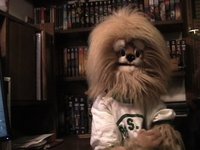 Okay, I don't know why I missed this, but last Thursday was the one year anniversary of the first post to the Melrose Scouting Productions Podcast (MSPP). That first video introduced Buttons, the radical Boy Scout, to many people who had not yet seen him on Youtube.
Since that first video there have been a total of 34 posts made to the podcast. That is a lot of songs, skits, and Buttons videos. Shortly after those first videos I was invited to make MSPP part of the
PTC Media
network. It has turned out to be a great partnership.
I hope you have enjoyed watching the videos.
Leave a comment. I would like to hear what were your favorites.