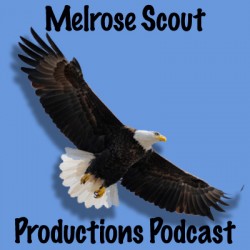 The Cub Scouts of Pack 68 and the Boy Scout of Troop 68 held an Open House on Monday, April 18, 2011. The fire department even brought their ladder truck to the event. What do you do for your open houses?
Click here to DOWNLOAD and watch this Podcast
Or watch it online at Melrose Scout Productions Podcast channel at PTC Media.
Subscribe to Melrose Scout Productions Podcast through iTunes (and rate the show)
or at http://feeds2.feedburner.com/melrosescoutingproductions
Leave feedback here, or at iTunes.