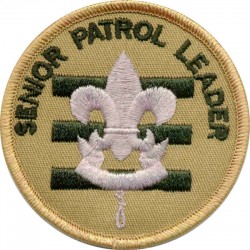 So, you are new to the Boy Scout program. Maybe you crossed over this spring with your son who was a Webelos Scout, or maybe you joined with your son as he joined the program. Either way, you may be hearing terms you are unfamiliar with and abbreviations that confuse you. Let's see if we can make a few of these clear and help you along your Scouting way.
SPL – Senior Patrol Leader (The elected Boy Scout in charge of running the troop.)
ASPL – The Assistant Senior Patrol Leader.
PL – Patrol Leader (The elected Boy Scout leader of a patrol.)
APL – Assistant Patrol Leader.
ASM – Assistant Scoutmaster.
JASM – Junior Assistant Scoutmaster (A Scout who is not yet 18 years old.)
PLC – Patrol Leader Council. (The boy leadership who plan troop meetings and activities.)
TLC – Troop Leader Council (Another name for the PLC.)
OA – Order of the Arrow (A Honor Brotherhood of Scout Campers.)
NOAC – National Order of the Arrow Conference (Yearly national meeting of OA lodges and leadership.)
PTC – Philmont Training Center at Philmont Scout Ranch.
NYLT – National Youth Leadership Training (Training for youth leadership done on the council level.)
G2SS – Guide To Safe Scouting (Our bible of how to safely operate our troops and packs.)
BSA – Boy Scouts of America.
This is not the whole list, but it is enough to get you started. Happy Scouting!