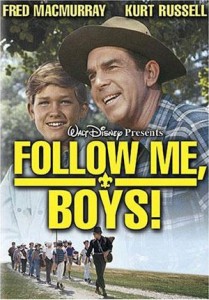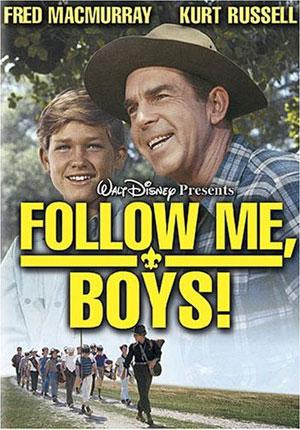 I still remember the first time I saw the movie "Follow Me Boys." I was attending the Philmont Scout Ranch Training Facility for a week long Scoutmaster Fundamentals course. It was in the summer of 1984.
As I sat there that night watching the film with Scout leaders from all over the country, I kept thinking to myself, "Wow! A scoutmaster for twenty years. That would be quite an accomplishment." I was twenty-four years old at the time. I had not been a scoutmaster for three years yet. A twenty year stint seemed like an impossibility back then.
Well, it is now 2006. In September I will have been the scoutmaster of Troop 68 for 25 years, far surpassing Lem Siddons term of service.
Have any of my boys fallen off of a cliff? No. Have my boys tried building their own clubhouse? No. Has anyone offered to donate a valuable piece of property to my troop? No again. My troop is a real troop, not a Hollywood version of one.
However, Scouting has given me many memorable experiences. I have been hiking in the mountains of Virginia, canoeing in the BWCA of Minnesota, exploring caves and mines in Wisconsin and Minnesota, been the scoutmaster of a troop at the 2001 National Jamboree, and have attended five treks at Philmont Scout Ranch.
Best of all, I have had the opportunity to know nearly 250 young men through Scouting in Melrose. I have made many friendships, some even lasting long into their adulthood. Fifteen of the boys have attained the rank of Eagle Scout. And just like Lem Siddons, I consider all of them to be one of "my boys".
No, my years of being a scoutmaster may not have been as interesting as Lem's in the movie "Follow Me Boys". Mine have been more interesting and more fun.