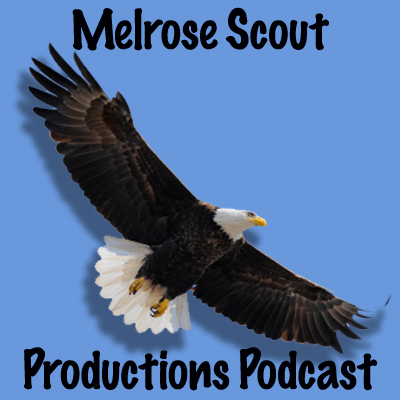 I would guess that most Boy Scouts and adult leaders have seen the enlarging machine skit. The story goes that whatever is thrown in one side of the machine comes out bigger and better on the other side. For example, a tennis ball thrown in one side comes out the other side as a soccer ball. The skit continues as things get bigger and bigger until the final item which is the punch line.
When the Boy Scouts of Melrose Troop 68 picked that skit to perform for the Buckskin closing campfire this summer I said, okay, but are you going to give it the Troop 68 twist? After all, Troop 68 does not do most skits the same way everyone else does them. We need to be different. We need to take the old skit and make it new and interesting again.
They brainstormed a few ideas, practiced it a few times, and came up with a version they felt comfortable with doing. Instead of Boy Scouts trying out the new Many Point enlarging machine, they would be a copy of not too bright hippies who decide to give it a go (thus giving the boys a chance to wear their new tie dye tee shirts). Unfortunately, the last enlarging does not go as the hippies had planned.
Click here to DOWNLOAD and watch this Podcast.
Subscribe to Melrose Scout Productions Podcast through iTunes (and rate the show)
or at http://feeds2.feedburner.com/melrosescoutingproductions
Leave feedback at the forums at PTC Media.