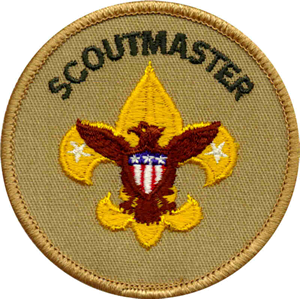 Those of you who read this blog and follow me on Twitter (stevejb68) may have noticed that out troop has been having some rough times. Last month I sat down with the Boy Scouts during a troop meeting and discussed the future of the troop with them. We needed to make some changes. They seemed to be ready to do what needs to be done. Tonight was a night that really began to take us in that direction.
Tonight's troop meeting would be the first one in which the new senior patrol leader and his assistant would really take charge of the troop. They had been elected last month but last month's meetings were a little chaotic and not planned well. This month's had been planned by the new ASPL (the only Scout who attended the patrol leader council meeting) and were planned out very well.
Even though I have been a scoutmaster for 29 years I have been finding myself being up in front of the boys too much during a troop meeting. Tonight would be different. I pulled my assistant scoutmaster off to the side when he arrived and explained that we are going to sit in back of the room tonight and let the boys run the meeting, something we should have always been doing but were not. I wanted to be behind the boys tonight, out of direct eyesight with them.
The boys did pretty well. Oh, everyone was a bit late coming to the meeting. Yes, there was some goofing off and joking around but they did get much of the meeting's agenda covered. I only stepped in front of the troop twice for short moments; once to ask a few questions about the menu and plans for the weekend outing at the end of the month followed by a quick uniform inspection, and at the end of the meeting to give announcements and a scoutmaster minute. All in all, it was a successful meeting.
It will be interesting to see how things go during the next few meetings. Actually, for the next few months. I have decided to step back, like a scoutmaster should, and let the boys handle things. It is the best way for them to learn. Unfortunately, I have to re-learn a few things again. Or, may not so much re-learn as much as re-apply the things I already know.