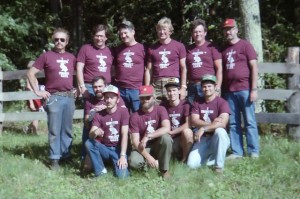 We have all heard that being a scoutmaster or cubmaster will only take an hour a week. In the last article I wrote about how many hours it may actually take for a scoutmaster. But what if we take this further? If Scouting only takes one hour a week that means it will only consume 52 hours per year. But let's be a bit more realistic. Instead of looking at hours, let us take a look at evenings and days per year. Here is an average year in my Scouting life:
Troop meetings – 33 evenings
Patrol Leader Council Meetings – 11 evenings
Committee Meetings – 11 evenings
Troop Parents Meeting – 1 evening
School Night To Join Scouting – 1 evening
Courts of Honor – 4 evenings
Roundtables – 8 evenings
Summer Camp – 7 days
Weekend Camps (average 6 per year) – 18 days
One Day Activities – 6 days
Yearly Planning Session – 1 day
Fundraisers (meals) – 2 days
Troop Service Projects (varies per year) – 4 days
Grand Total  = 107 days/evenings!
This total surprised me. I did not realize that I give over three and one half months a year to the troop. And this does not count extra things like district or council training, evenings spent writing newsletters, working with boys on merit badges, or other such things. Wow.
I would like to hear from other scoutmasters out there. Does this sound similar to the time you dedicate to your troop?