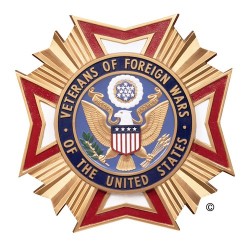 Today is the fifth day of the 100 Days of Scouting program. What do I write about? Hmmmmm. How about a quick shout out to Boy Scout Troop 68's Charter Organization? For over thirty years the Melrose VFW Post 7050 has supported our Scouting program. They have been the troop's sponsor since it began in December 1979.
Last night I received a phone call from Jim, the post commander. The VFW has had some tough times during the last few year and is in the process of selling its building. Jim needed to move boxes of records and stuff and was wondering if I could get a couple Boy Scouts to help. "That might be a bit tough on a Friday night", I replied, "but I could give you a hand." The only thing I was going to do was to post a podcast to the website. I met him at the building and it did not take long for the two of us to load his truck, unload his truck at another storage place, and load it a second time. We were done within an hour and I was able to do my good turn for the day.
How many other troops out there are sponsored by a VFW post?