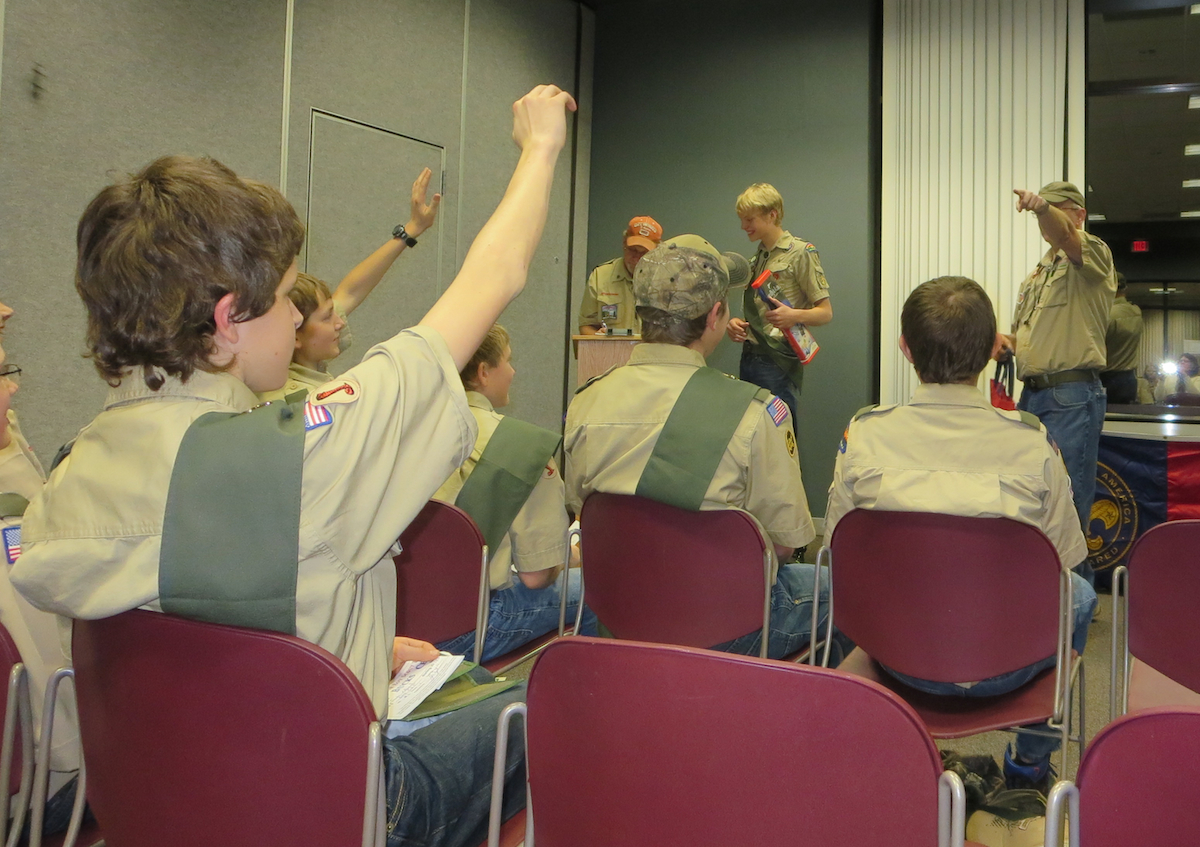 Wow! It was a lively troop auction this year. The Boy Scouts of Melrose Troop 68 seemed to like the selection of prizes and they were ready to spend their "troop bucks". (See the last post for the explanation of the troop auction and the troop bucks.) They surprised me once again with what they valued and placed the high bids for. Here is a quick summary of the evening.
The item that went for the highest bid, and what I expected to go high, was the $20.00 cash prize for which only this year's troop bucks could be used. The final bid was 900 bucks. Two prizes went for 500 bucks or higher. The 100 page jumbo scrap book sold for 500 bucks, while the mid-range disc golf disc went for a surprising 580 bucks. A day pack/small duffle bag set went for 445 bucks.
Usually, the last few items do not sell for very much, many times for less than 25 bucks, but this year was a little different. The item with the smallest bid was kite accessory which sold for 50 bucks. We usually have a Scout Handbook as one prize and this year was no different. It sold for 155 bucks.A Scout bolo tie went for only 85 bucks. When everything was auctioned off I think most of the Scouts had spent nearly all of their troop bucks. I also noticed that every Scout went home with something this year. That does not happen very often.
I decided to tally the amount the boys spent on this year's prizes while we were putting the room back in order. I was impressed. The total spent during this year's auction was 4000 troop bucks! I do not think the Scouts have spend that much at one auction since 2004. Like I said at the start of this post, it was a lively troop auction this year.