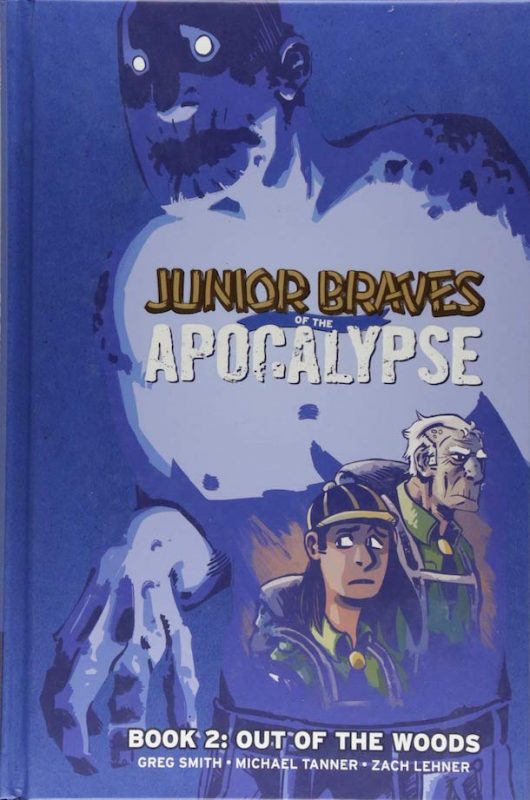 A couple years ago I was looking around on eBay and came across an auction for the graphic novel Junior Braves of the Apocalypse, Book 1: A Brave Is Brave. I bought the book and discovered it was signed by the illustrator Zach Lehner. Unfortunately, it was made out to Dan, not Steve, but whatever. I had a signed book!
The graphic novel tells the story of a Boy Scout-like group called the Junior Braves who went out on a weekend camping trip. When they arrived back home they discovered a virus had wiped out most of the population and zombie-like mutants were wondering the streets. The goal was not only to survive this strange new world but to find their parents.
I enjoyed the book. The artwork was great and story was fun. The Braves had to use their "Scouting" knowledge to survive, along with a bit of luck. Not everything in the story went well for the Braves which added a nice touch to the plot. How would your troop do if they suddenly found themselves in this situation?
I received the second book of the series today, Junior Braves of the Apocalypse, Book 2: Out Of The Woods. I dove into it after work and read the whole book this evening. The writers did a good job continuing the story and introducing new characters. Once again the artwork was great. I do not want to give the plot away but I will say they Braves discover a second Junior Braves "troop" and not all goes well.
I think most teenagers would enjoy the book, especially if they are a Boy Scout. After all, these books about about "Scouts" during a zombie apocalypse.
Have you seen these books in your local book store? Have you read them? Did you enjoy them? I look forward to reading your comments.