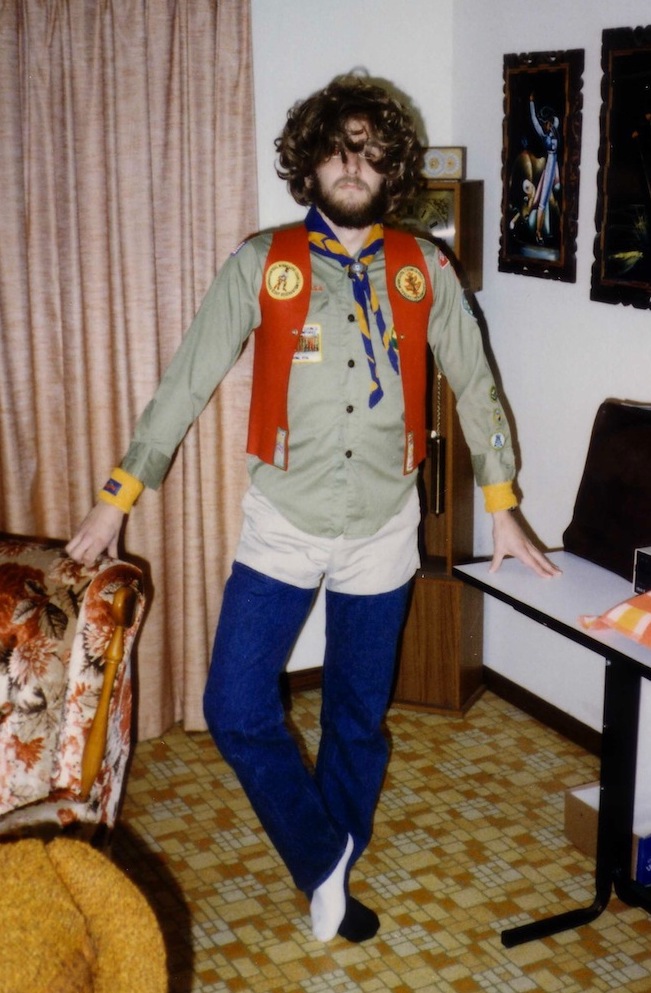 Way back in the 1980s (talk about a time trip) the Boy Scouts of Melrose Troop 68 would hold a Halloween party near the end of the month of October. It was a fun party, just getting together, playing games, eating food. They were good times.
Of course, some of the Scouts would come dressed for the occasion. Some would not, but everyone had a good time. For those who did dress up we held a costume contest. The troop members would vote for who had the best costume. Some years I dressed up, other years I did not. Sometimes you just have to go with the flow and join the boys in the fun.
I remember the first troop Halloween party in the 1980s. I had a silicone two piece mask set similar to the makeup used in the Planet Of The Apes movies of the 1970s. It took a long time to apply and color but wow, did it look great. I wore it for that first party. I wish I had a picture of myself in that makeup. It looked awesome.
When the party for 1986 came along I did not have a costume to wear so I started rummaging through the closet to see what I could put together. I found my old Scout uniform and patch vest, some short shorts, a couple wrist bands, and an old wig my mother used to wear. Add different color socks and you get what you see in the picture. It was groovy, man!
Troop 68 has not held a Halloween party for many years, decades even. But they were fun when we did have them. Does your troop hold a Halloween party? How many of your Scouts dress up for the occasion?