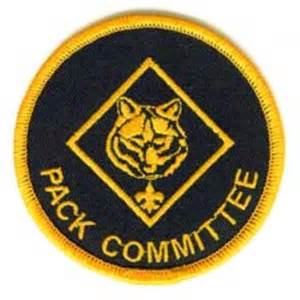 It has been an interesting fall as we work to reorganize the leadership of Cub Scout Pack 68 and carry out the new program. It has also been fun and rewarding. The boys have been telling their parents they are having fun. The parents are commenting that they like they way things are going.
At Monday night's pack committee meeting, I took the next step toward a better Pack by inviting the commander of the local American Legion Post to attend. The Legion has been the charter organization of the Cub Scout Pack for several years but the two groups really have not done much together. Since the Pack has new leadership I felt this was a good opportunity to try to get the committee and charter organization to get to know each other and possibly work together to create a great Cub Scout program.
The Legion Commander arrived at my home, the site of the meeting, a little early, before any of the Pack committee had arrived. He surprised me by bringing along two other members of the Legion. By being a bit early, it gave us a few minutes to chat and a chance to introduce them to Bob, our district executive, who had also arrived and was going to attend the meeting.
Once the meeting started, after introductions around the table, we had some good discussions about the Pack program, the responsibilities of the charter organization, and how the Legion and the Pack could would together on some service projects during the year. I think we now have a very good chance of getting a charter representative who would attend the committee meetings and be the liaison between the Cub Scout Pack and the American Legion.
The three members of the Legion stuck around for most of the committee meeting and got a good look at the inner workings of the Cub Scout Pack. All three men fully support the Scouting program and look forward to helping the Pack provide a great program for the boys.
All in all, I think the meeting went very well. I look forward toward Cub Scout Pack 68 and the Melrose American Legion working together during this coming year and beyond.