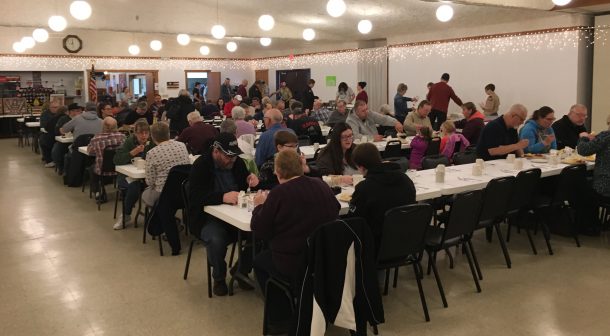 Melrose Boy Scout Troop 68's spring fundraiser is done and over. The troop did very well at this year's pancake and sausage breakfast. Over 400 people were served and everyone who attended seemed to enjoy themselves and get enough to eat. The Scouts worked hard cleaning and setting tables.
The older Scouts made the pancakes, for the first time ever. That is usually the job of the parents, a duty claimed by a few of the fathers during most years. We were a little short on parental assistance this spring so the older Scouts gave it a try. The Scouts may have been a bit wet behind the ears when they started their shift but by the end of it they were getting good at making Mickey Mouse pancakes.
They troop would like to thank everyone who attended the fundraiser, and the parents who worked hard both behind the scenes and in the kitchen. The troop would also like to thank the Melrose American Legion for providing their facility.