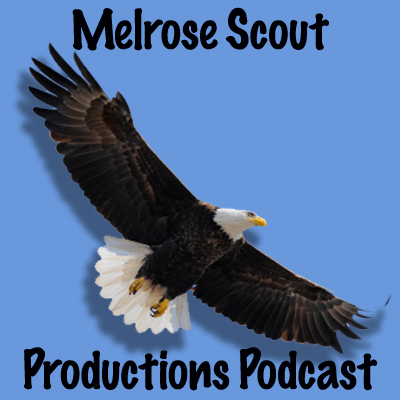 Your have seen the presentation in the first video. You have heard from the former members of Boy Scout Troop 68 during the next two videos. Now it is time to hear from the retired scoutmaster. In this, the final of four parts of the retirement party, we finally get to hear what Steve has to say after 30 years of serving as the scoutmaster of his home troop. He talks about the Scouts, the parents, the leaders, the committee members, and brings his assistant of 24 years up to the podium.
Steve has not retired from the Scouting program. He still serves as the troop's treasurer on the committee, attends the occasional troop meeting, and tags along on an outing now and then. He makes sure he is available if the new scoutmaster has any questions.
Click here to DOWNLOAD and watch this Podcast.
Or watch it online at the Melrose Scout Productions Podcast channel at PTC Media.
Subscribe to Melrose Scout Productions Podcast through iTUNES  (and rate the show)
or at http://feeds2.feedburner.com/melrosescoutingproductions
Leave feedback here, at iTunes, or on the forums at PTC Media.