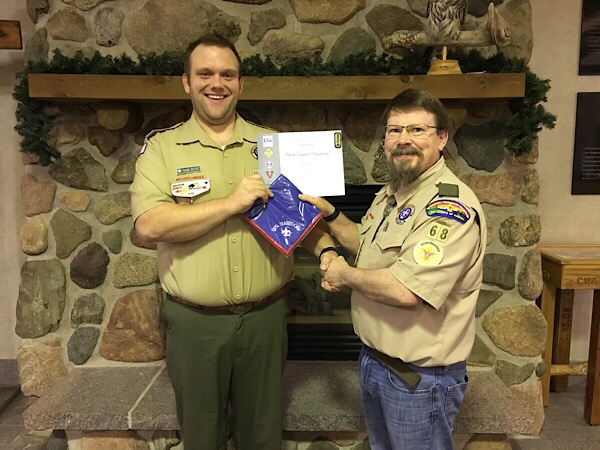 The Scenic District of the Central Minnesota Council held its final roundtable meeting of the year on Tuesday, December 11. I have not attended a roundtable for quite awhile but I attended this one because I was asked to speak about the B. S. A.'s high adventure bases. I am glad I did attend this meeting.
Scoutmaster Dave Norling of Melrose Area Troop 68 was recognized with two awards during the meeting. He received his certificate for completing "Basic Leader Training." He also received the special council neckerchief for being 100% trained. I believe he may be second adult leader of Troop 68 who has received the neckerchief. District executive Sam Ross made the presentations.
Congratulations to Scoutmaster Dave Norling!