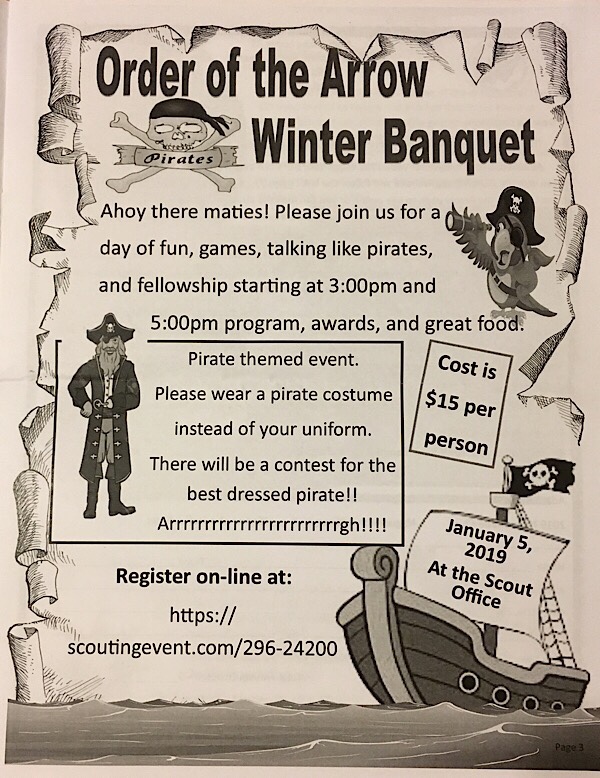 I enjoy being a member of the Order of the Arrow but I do not attend all the functions during the year. I have always had the opinion that the Order of the Arrow is a youth organization, so I only attend an outing when the Boy Scouts of Troop 68 attend. There has been one exception to myself applied rule, the winter banquet.
I went to my first Naguonabe Lodge winter banquet a few years ago, without any Boy Scouts from Troop 68. I wanted to see what this event was all about. I had a good time so I attended last year's banquet. They went with a Hawaiian luau theme so I dug out my old Hawaiian shirt.
The lodge's 2019 winter banquet will be held at the council office on Saturday, January 5. This time it will be a pirate themed event, which sounds like fun. I have sent a message to the troop's two youth members to see if they plan to attend. If they do not, I may go on my own. It will be an interesting to see a lot of Order of the Arrow members acting like pirates.
I wonder if Captain Jack will appear.