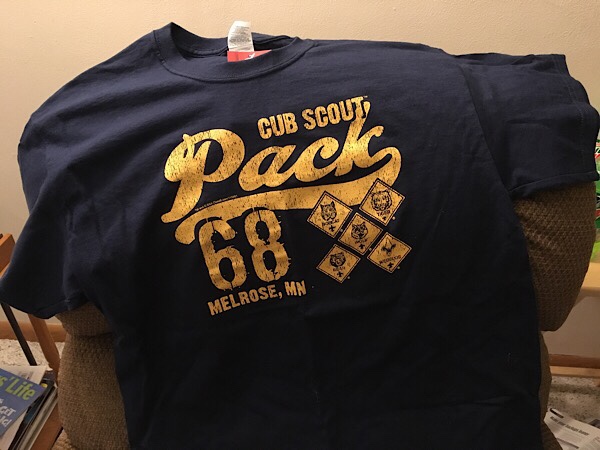 The Boy Scouts of Melrose Troop 68 began wearing a Troop T-shirt in the 1980s. The Scouts would wear the T-shirts for the summer outdoor troop meetings and some of the monthly activities. The full uniform was worn for winter indoor meetings, courts of honor, and other special events.
I do not remember Melrose Area Cub Scout Pack 68 ever having a T-shirt. Until now that is. About a year ago the pack committee decided the Cub Scouts should have a T-shirt to wear for certain meetings and activities. The parents agreed. The picture above shows the design on the pack's shirt. The Cub Scouts like them. Even some of the parents wear one.
While the uniform is an important part of the Scouting program, it is not really needed for every event. I am glad the Pack finally has its own T-shirt.