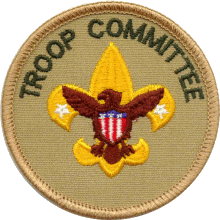 It has been interesting how many people in the area think that I have retired from the Scouting program when they hear that I have stepped down as the scoutmaster of Melrose Boy Scout Troop 68. I explain to them that I am still active with the troop, that I serve on the committee as the treasurer, and that I am still assisting the new scoutmaster through the transition.
I am not ready to leave the Scout program completely. It has been a part of me for nearly 3/4 of my life. I was a Boy Scout in my youth. I was an assistant scoutmaster before being appointed the scoutmaster. The Scout Oath and Law have literally become the guidelines in my life, along with the ten commandments.
Oh, I am sure that someday I may step away from the program, but it will be a slow transition. We have a Boy Scout who is going to Philmont this summer and I want to be there to help as he prepares for his adventure. Some Scouts want to earn merit badges for which I serve as a counselor. A few of the boys have a good chance of becoming Eagles Scouts and I want to be around to see that happen and celebrate their accomplishment with them. Plus, there are still troop activities I plan to attend. I am even thinking about going back to spend a week with the troop at Many Point Scout Camp this summer. (I did not attend last year and I missed it.)
No, I am not ready to retire from Scouting just yet,  but I am ready to try some new things outside of Scouting with the extra time I have. Any suggestions?